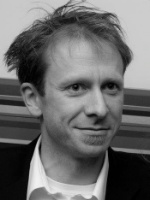 Uni Hannover, LFI
Schneiderberg 32
30167 Hannover
phone: +49 511 762-5058
fax: +49 511 762-5052
Kai Cordes left the Institut für Informationsverabeitung.
Publications and research activities from the time after the departure are not listed here.
Kai Cordes studied Mathematics and Computer Science at the Leibniz University of Hannover. He received his Dipl.-Math. degree working on Texture Synthesis and Texture Segmentation. In August 2013, he finished his Phd thesis "Occlusion Handling in Scene Reconstruction from Video" at the Institut für Informationsverarbeitung (TNT). From 09/2013 till 01/2015, he worked as PostDoc at the TNT. Since 02/2015, he is working as a development engineer for the VISCODA GmbH. His work is focused on the reconstruction of static geometry and moving objects from video.
Research Interests
---
Video / Motion Segmentation
Feature Detectors and their Evaluation
Further Information and Data
---
Presentations at Conferences
---
Show selected publications only
Feature Evaluation with High-Resolution Images

The 16th International Conference on Computer Analysis of Images and Patterns (CAIP), Lecture Notes in Computer Science (LNCS), Springer International Publishing Switzerland, Vol. 9256, pp. 374--386, Valletta, Malta, September 2015, edited by George Azzopardi and Nicolai Petkov

High-Resolution Feature Evaluation Benchmark

The 15th International Conference on Computer Analysis of Images and Patterns (CAIP), Lecture Notes in Computer Science (LNCS), Springer Berlin/Heidelberg, Vol. 8047, pp. 327-334, York, UK, August 2013, edited by Richard Wilson et al.

Foreground Segmentation from Occlusions using Structure and Motion Recovery

Computer Vision, Imaging and Computer Graphics. Theory and Applications, Communications in Computer and Information Science (CCIS), Springer Berlin/Heidelberg, Vol. 359, pp. 340--353, May 2013, edited by Gabriela Csurka et al.

Learning Object Appearance from Occlusions using Structure and Motion Recovery

The 11th Asian Conference on Computer Vision (ACCV), Lecture Notes in Computer Science (LNCS), Springer Berlin/Heidelberg, Vol. 7726, pp. 611--623, Daejeon, Korea, November 2012, edited by Kyoung Mu Lee, Jim Rehg, Yasuyuki Matsushita, and Zhanyi Hu

Occlusion Handling for the Integration of Virtual Objects into Video

The 7th International Conference on Computer Vision Theory and Applications (VISAPP), SciTePress, pp. 173--180, Rome, Italy, February 2012, edited by Gabriela Csurka and José Braz

Feature Trajectory Retrieval with Application to Accurate Structure and Motion Recovery

Advances in Visual Computing, 7th International Symposium (ISVC), Lecture Notes in Computer Science (LNCS), Springer Berlin/Heidelberg, Vol. 6938, pp. 156--167, Las Vegas, NV, USA, September 2011, edited by George Bebis et al.

Classification of Atomic Density Distributions using Scale Invariant Blob Localization

Image Analysis and Recognition, 8th International Conference (ICIAR), Lecture Notes in Computer Science (LNCS), Springer Berlin/Heidelberg, Vol. 6753, pp. 161--172, Burnaby, BC, Canada, June 2011, edited by Mohamed Kamel and Aurélio Campilho

Increasing the Accuracy of Feature Evaluation Benchmarks Using Differential Evolution

IEEE Symposium Series on Computational Intelligence (SSCI) - IEEE Symposium on Differential Evolution (SDE), IEEE Computer Society, Paris, France, April 2011

Bivariate Feature Localization for SIFT Assuming a Gaussian Feature Shape

Advances in Visual Computing, 6th International Symposium (ISVC), Lecture Notes in Computer Science (LNCS), Springer Berlin/Heidelberg, Vol. 6453, pp. 264--275, Las Vegas, NV, USA, November 2010, edited by George Bebis et al.

Calibration of a Stereo Camera System using a 3D CAD Calibration Object

Zweiter Workshop für Optische Technologien (HOT), PZH, pp. 187--190, Hannover, November 2008, edited by Thomas Fahlbusch and Luca Spani Molella