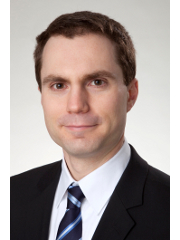 Leibniz Universität Hannover
Institut für Informationsverarbeitung
Appelstr. 9A
30167 Hannover
Germany
phone: +49 511 762-5328
fax: +49 511 762-5333
office location: room 1327A
Hanno Ackermann studied Computer Engineering at the University of Mannheim. He received his masters degree (Dipl.-Inf.) in 2003. From 10/2004 until 3/2008 he did his Phd at the University of Okayama, Japan. From 5/2008 until 9/2008 he worked as PostDoc at the Max-Planck-Institute for Computer Science in Saarbruecken, Germany. Since 10/2008 he is a member of the group of Prof. Rosenhahn at Leibniz University Hannover. He is currently funded by a DFG-scholarship (AC 264/2-1).

He is interested in theoretical and practical aspects of supervised and unsupervised learning, segmentation and clustering of data, model and pattern detection as well as model fitting under incomplete and corrupt data.
Show selected publications only
Region-based Cycle-Consistent Data Augmentation for Object Detection

IEEE International Conference on Big Data Workshops, December 2018

Motion Segmentation via Global and Local Sparse Subspace Optimization

Photogrammetric Engineering & Remote Sensing, 2017

Who with Whom and How? - Guided Pattern Mining for Extracting Large Social Networks using Search Engines

24th ACM International Conference on Information and Knowledge Management (CIKM), Melbourne, Australia, October 2015

R-Based Environment for Image Processing Algorithm Design

Distributed Statistical Computing (DSC), Technische Universität Wien in Vienna, Austria, 2003, edited by Kurt Hornik and Friedrich Leisch
Themen für Bachelor- und Masterarbeiten:
Graph-Segmentierung (Master)
Machine Learning (Bachelor/Master), z.B. Random Forests oder Convolutional Neural Networks
3d-Rekonstruktion (Bachelor/Master)
Please contact me for further information.
---
Source code:
The sources to the CVPR09 paper can be found here. This code is provided "as is" without any implied warranty for non-commercial use only. Permission to modify and distribute this code is granted. If you use this software or any modifications, please cite the corresponding CVPR paper.

Japanese
Some short info about myself in Japanese.