Object tracking is a substantial task for many computer vision applications such as human-computer interaction, automatic scene analysis, or action recognition.
Single object tracking can take place at different levels of granularity (see Figure 1), ranging from single bounding-box estimates (top), articulated pose estimation with a few parts (center), up to dense deformable models with hundreds of parts (bottom).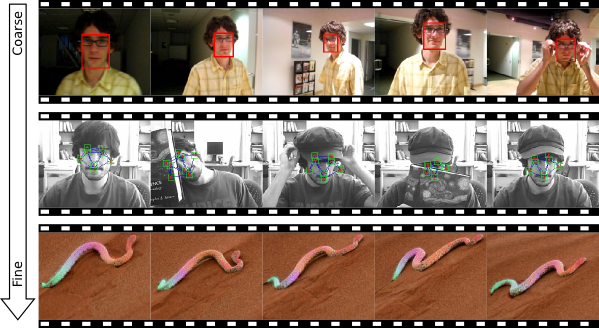 The part-based tracking problem leads to (discrete-)continuous models with a large number of variables and highly non-convex objective functions. Modeling and inference in this domain still remains challenging.